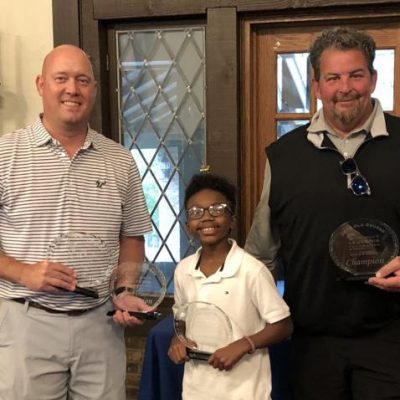 Oakland Press (7/15/19): Golf outings raise $170K for Children's Leukemia Foundation of Michigan
Two local golf outings recently raised nearly $170,000 to benefit Children's Leukemia Foundation of Michigan.
Funds raised from the golf outings will immediately help the 3,200 patients and family members served each year throughout the state of Michigan, providing emotional support, disease and treatment information, education and referral services, financial assistance, support groups, social events and a holiday toys program.
The 14th annual Gray's Reef Golf Classic took place at Indianwood Golf and Country Club in Orion Township. More than 100 participants attended the event, which raised more than $103,000.
Gray's Reef was attended by Children's Leukemia Foundation ambassadors, Ameir and Johannah Edmunds. Ameir was diagnosed with acute lymphocytic leukemia in 2017, at age 9, and just completed his second round of aggressive treatment in May 2019, after his cancer returned.
The organization frequently checks in with the family to provide emotional support and has given them much-needed breaks during treatment, including tickets to sports games and toys during the holidays.
Additionally, Basic Rubber and Plastics Company in Walled Lake hosted its 26th golf outing benefitting the Children's Leukemia Foundation. More than 100 golfers attended the event at Edgewood Country Club in Commerce Township, raising $65,000.
Eight-year-old Phoebe Keech participated in the Basic Rubber Golf Outing as an ambassador. Phoebe, too, was diagnosed with acute lymphocytic leukemia, at only 21 months.
"After my daughter was diagnosed with blood cancer, I stopped working as a teacher to focus on Phoebe," said her mom, Carrie Keech. "We came across CLF serendipitously before the holidays. We were stressed about giving our kids a Christmas, and CLF provided toys to ease that burden. They went on to provide back-to-school supplies and invited us to social events, but the true value in our mind is the emotional support we received – from both CLF and the other families we had the opportunity to connect with through CLF."
For more information, visit leukemiamichigan.org.
---
View this story in the Oakland Press.
View this story in Farmington Voice.