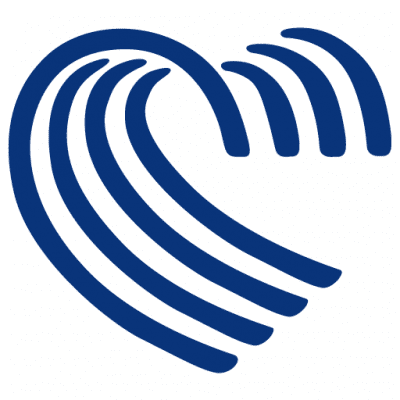 Troy hotel allows children's cancer organization to provide safe and happy Halloween
TROY — Each Halloween, the children of the Blood Cancer Foundation of Michigan get to trick-or-treat thanks to hard working foundation members and some dedicated community partners.
Every year, the Embassy Suites hotel in Troy sets up a special Halloween event where children who have cancer or a family member who has cancer can safely enjoy some spooky fun.
"This is our 13th year. We were looking for a good charity to work with and partner with," said Greg Kroesing, the director of sales and marketing for the Embassy Suites hotel of Troy. "It sort of fell into our lap. Last year, my mother-in-law was stricken with a type of blood cancer, so this really hit home, but this is something we have long championed to try and provide something special for the kids."
Heidi Grix is the president and CEO of the Blood Cancer Foundation of Michigan, which was formerly known as the Children's Leukemia Foundation. She believes the accommodations for the kids each year are astounding.
"We have so many fun things for these kids," Grix said. "The children come in and they are the children who have either had a cancer diagnosis or are the siblings of those who have been diagnosed or the children of an adult who was diagnosed. They check in, they get a bag, and they go door-to-door to all of the differently decorated rooms, so it is like going from house to house for Halloween, it's just a smaller and much safer environment. The hotel puts on a haunted house, there's a pumpkin patch set up in one of the rooms where children can choose one and take home with them, a bounce house and more."
The event is performed as a nonprofit affair.
"This gives them a sense of normalcy. It lets them feel like a kid at a time when they are going through a lot in their lives," said Kroesing. "We don't charge (the foundation) a dime. We don't charge the suite sponsors anything. This is just a nice program and the right thing to do. We just donate the suites, and the sponsors then bring a gift for the foundation's holiday programs."
Concerns over exposure to too many people or others not taking health precautions into account can loom large for someone going through cancer treatment, since their immune system can be significantly weakened. Such concerns aren't as scary at the Embassy Suites event.
"We have done this event many years, and our sponsor, the Embassy Suites Hotel, invites companies to take a room and decorate it so our kids can trick-or-treat and do it in a place where there aren't a lot of germs and where they can have fun and be safe," said Grix.
She said the community value it provides also shouldn't be underestimated.
"Aside from it being safe, it's a wonderful opportunity for our group to be by themselves," said Grix. "Oftentimes, for people who are fighting a blood cancer, of which there are about 200 different types, it's nice to be with people who have been where you are because it gives you the chance to form these instant bonds and talk about what you've been through, where you are and what is coming next."
Julia and Zack Fallstich were present with their children, Maxwell and Margaret. Julia said this event means a lot to her kids.
"We've been coming since 2017," she remarked. "It's a great event. It's (my children's) favorite event they've been to through the foundation. This one we look forward to every year. It's probably the first event we went to after Maxwell was diagnosed, and it's been amazing every year we've come."
She added that having a safe event where they don't have to worry about the extra concerns they often have to account for is a huge relief.
"It definitely gives you something to look forward to where you know when you get there that you don't have to worry about people coughing in your face or no one being cautious," said Julia. "Everyone here is mindful of what everybody is going through and is trying to keep everyone safe."
Grix added that small gestures like this can be a big step for families confronting such challenging times.
"Blood cancer is a difficult disease to fight, whether it's a three-year treatment or a treatment that takes the length of your life," she explained. "Some are chronic conditions, which never go away. So, the important thing for us is to provide emotional support, financial support, social support and help families to feel a little bit normal and help them get through to the other side, whether that is keeping the lights on, making sure the heat stays on in the winter, and so forth."
Story By: Brendan Losinski at Troy Times
Published: 10/23/2023
Orignal Article: https://www.candgnews.com/news/troy-hotel-allows-childrens-cancer-organization-to-provide-safe-and-happy-halloween-3815