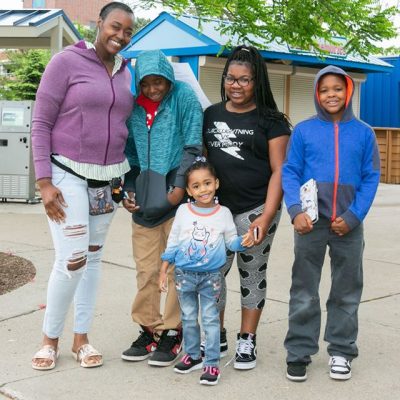 The Oakland Press (5/27/20): Children's Leukemia Foundation of Michigan hosts first-ever virtual walk
https://www.theoaklandpress.com/news/coronavirus/childrens-leukemia-foundation-of-michigan-hosts-first-ever-virtual-walk/article_fe35aed0-a03d-11ea-8897-bb1c3f8f12ce.html
The Children's Leukemia Foundation of Michigan is hosting Walk Around the Block on Saturday, June 6.
Walk Around the Block is the nonprofit's first-ever virtual walk to raise money and awareness for blood cancer support. As part of the event, community members and blood cancer patients across the state are invited to take a walk around their own neighborhoods. Participants choose their length, route and time.
Participants can register individually or as part of a team. The registration fee is $25 and includes a T-shirt. Registration fees and donations, up to a total of $50,000, will be matched by an anonymous donor who wants to ensure that the foundation can continue its programs and services.
This event comes at a critical time. As a result of the COVID-19 crisis, the Children's Leukemia Foundation of Michigan has experienced a 35 percent reduction in funding due to the cancellation of the spring fundraising season. Yet, blood cancer patients need help now more than ever as they are among the most vulnerable during the pandemic.
All funds raised during the Walk Around the Block event will go toward supporting the emotional, social and financial needs of the 3,200 patients and families the nonprofit serves each year. For more information or to register, visit leukemiamichigan.org.
-Monica Drake, MediaNewsGroup