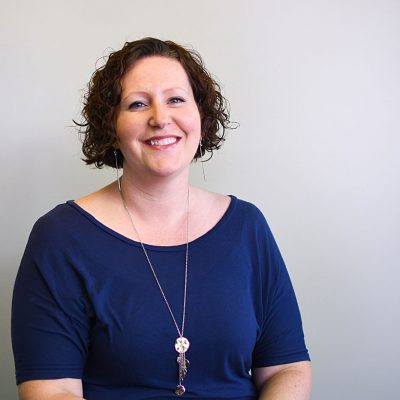 Melissa Antoncic, LMSW, CNM, ACSW
Director of Patient Support
248.530.3006 | mantoncic@bloodcancerfoundationMI.org
Melissa Antoncic knows firsthand how hard it is to fight through a cancer diagnosis to a complete remission. She was diagnosed with acute lymphocytic leukemia (ALL) at 19 years old and found there was a lack of services and support available.

"I felt like I fell between the cracks, not really being a child or an adult in the eyes of the healthcare providers. At that point, I knew I had the capacity to ensure that the same thing didn't happen to others," Melissa said.

As Director of Patient Support at BCFM since 2016, Melissa can ensure that those cracks don't have the opportunity to claim more people diagnosed with blood cancers. She is in charge of developing, supporting and managing statewide programming and services for pediatric and adult blood cancer patients and their families.

Before joining BCFM, she was the lead Grief Support Coordinator at Arbor Hospice, where she worked for more than nine years, providing emotional support and resources to grieving children and adults through group therapy and individual support. She also served as a Community Representative at the American Cancer Society for a year and provided resources and information to cancer patients and families as well as organized Relay for Life and Making Strides Against Breast Cancer events.

Melissa holds a Bachelor of Science degree in psychology from Michigan State University, and received her Master of Science in Social Administration from Case Western Reserve University, but that's not how she started out her education. Growing up she wanted to be a veterinarian and was in the pre-vet program at MSU before her leukemia diagnosis. After her diagnosis, she knew she could make a bigger impact with her life.

"I really enjoy knowing that I'm a part of something bigger. At BCFM, we provide an opportunity not just to offer emotional or financial support, but to truly impact the lives of blood cancer patients in the state of Michigan," Melissa said.

Despite the career change, Melissa remains a Michigan State football and basketball fan and is still an animal lover at heart. She has a black Lab named George. She even got married at the Toledo Zoo, which ended up being a private wedding after the zoo was unexpectedly closed to other visitors due to a toxic algae bloom. Like her cancer diagnosis, this just goes to show you that something really good can result from something bad.