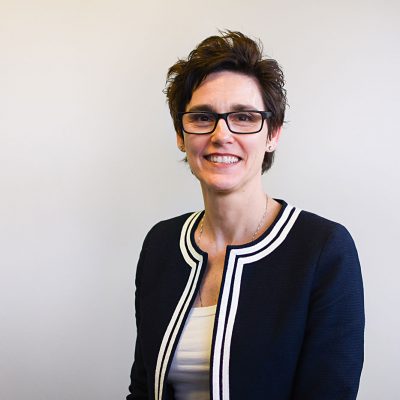 Heidi Grix, CFRE
President and CEO
248.530.3001 | hgrix@bloodcancerfoundationMI.org
Growing up, she thought she might be an attorney, then she became an elementary school teacher and now she leads the team and the mission at The Blood Cancer Foundation of Michigan. No wonder Heidi Grix, BCFM President and CEO, loves her job description, which she says includes a little bit of everything. From strategic direction, to supporting program staff in delivering services, to fundraising and stewarding donor funds, to creating a culture of compassion, transparency and service, Heidi's mentoring and hands-on leadership style is apparent.

Since joining the BCFM team in September 2014, Heidi has helped the organization to grow rapidly. Patient funding has increased by 733 percent and fund raising nearly doubled during her first twenty months. She whole-heartedly believes in the BCFM vision - to become the premier agency in support of families and patients affected by blood cancer and malignant blood disease in Michigan.

"I support the teams at BCFM to ensure mission delivery, so that every adult and child who is diagnosed with blood cancer in the state has the opportunity to receive services," Heidi said. "When I go home at the end of the day, knowing that I have had a small part in helping people who are fighting through a critical time is one of the most powerful experiences in my life."

A nonprofit executive for more than 20 years, Heidi has had the honor of leading fund-raising teams in support of various missions. For more than five years, she served as the Executive Director of the Arbor Hospice Foundation and Vice President of Development for Arbor Hospice. Prior to that, she served as the Director of Development for the Washtenaw County Chapter and the Regional Development Director for the Washtenaw Region of the American Red Cross, also in excess of five years. Prior to that, her work was focused on arts development. Before joining the non-profit world, she taught third grade for a short time, but realized that there were people who were much better suited to that sacred work.

Heidi has an Elementary School Teaching Certificate from Eastern Michigan University and a Bachelor of Arts degree in English from Oakland University. She is also credentialed as a Certified Fund Raising Executive (CFRE).

Outside of the office, she's just as passionate about her family as she is about supporting BCF and enjoys spending time with her son and her husband. Heidi said her husband is her hero because, "He inspires me to be a better person every day, not because he tells me how, but because of the relentless positive, loving and kind example that he sets for our family every day."

Heidi also enjoys cooking and cycling – though thankfully, she said, not at the same time.