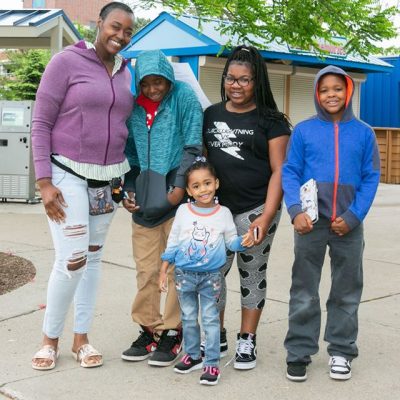 Royal Oak Tribune (5/29/20): Children's Leukemia Foundation of Michigan goes virtual with annual fundraising walk
https://www.dailytribune.com/lifestyles/childrens-leukemia-foundation-of-michigan-goes-virtual-with-annual-fundraising-walk/article_4271e844-671a-58ab-ae86-59a580cd705e.html
By Gina Joseph gjoseph@medianewsgroup.com; @ginaljoseph on Twitter
If there is one thing that people have been able to do during the pandemic it is go for a walk, whether around their yard, to the corner or through the neighborhood.
It's good for the body, the mind, the spirit and on Saturday, June 6 a walk around the block will also benefit the Children's Leukemia Foundation of Michigan.
The nonprofit organization that provides children and their families with the support, resources and information they need to sustain themselves, emotionally and practically, throughout their experiences with blood cancer is putting on its first-ever virtual fundraising walk.
Participants can register individually or as part of a team. You set the length, the route, and the time that is most convenient for you. Bring a dog, a family member or a friend, at a safe distance, of course.
The registration fee is $25 and includes a free t-shirt.
Add to the fun by letting other people in the neighborhood know what you're doing. Create signs or chalk drawings to decorate the path of local fundraisers.
Participants also have an opportunity to win great prizes for different fundraising levels. On the day of the event, make sure to put on your CLF Walk Around the Block T-shirt and enjoy your walk through your neighborhood. Don't forget to take photos and videos and share them with friends. Tag CLF @leukemiamichigan.org #walkaroundtheblock.
"'Walk Around the Block' comes at a critical time. CLF has experienced a 35 percent reduction in funding due to the cancellation of the spring fundraising season," said Heidi Grix, president and CEO of CLF. "Our first-ever virtual walk will help make sure we are meeting the urgent emotional, social and financial needs of blood cancer patients throughout the state."
"I appreciate the kindness CLF gives to people in need – they are friendly, open and go above and beyond to help," said Faith Carver. "It is incredibly comforting to know that I am not by myself in this. We can all lean on each other."
Support through the fundraiser will help to support the urgent emotional, social, and financial needs of patients during this uncertain time and beyond. For more information or to register, visit leukemiamichigan.org.