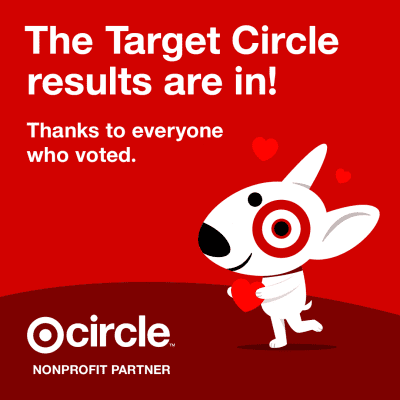 Results are IN from the first voting cycle in the Target Circle Giving Program
To our friends and supporters,
Thank you so much for voting for us in the Target Circle Giving Program.
We are excited to share that guests at Target stores cast 122,489 votes to The Blood Cancer Foundation of Michigan, and, with help from your generous votes, we received $4,498.48 to help us further our mission to support local blood cancer patients and families as they navigate a diagnosis that is complicated and costly – emotionally, socially and financially.
This amazing donation came from a larger pool of funds donated from Target to nonprofits tied to the local community. You can view all the results AND start voting for BCFM in the second cycle, ending June 30, at target.com/circle.
Please continue checking our website and social media channels to learn more about our work. Again, to everyone who participated, spread the word, and shared the love, thank you! YOU are empowering patients and families to take control of their disease through information, resources and wrap-around support.