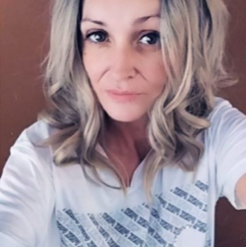 Marlana (Lana) Sirls
After a decade in remission from Hodgkin's lymphoma, Marlana (Lana) Sirls thought the battle was behind her, as she and her husband focused on raising their three beautiful daughters. But things changed on Christmas Day in 2018. Faced with a relapse of her lymphoma, Lana needed a shoulder to lean on. What she found being connected with BCFM is much more. Here is her story.
In November 2008, a month after celebrating her daughter's first birthday, Lana was diagnosed with Hodgkin's lymphoma. Over the course of six months, she endured 12 rounds of chemotherapy, after which she went into remission.
Fast forward to December 2018. Lana had spent most of the month feeling worn down. Thinking she 'just had the flu,' cancer was the farthest thing from her mind. However, on Christmas day, her family's world was rocked once again.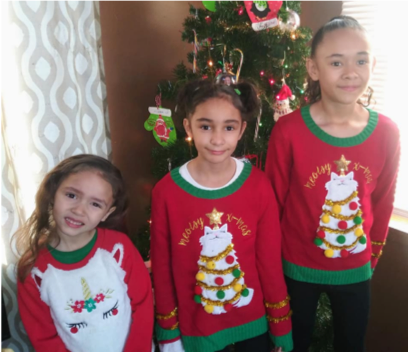 Lana made it long enough to watch her three daughters open their gifts, then headed straight to the hospital. Within a few hours of CT scans and bloodwork, her worst fear became a reality. Lana's lymphoma was back, and she was thrust into an even more aggressive treatment regimen.
Beyond the high dose chemo, drastic weight loss, and feeling completely defeated, the hardest part for Lana the second time around has been trying to maintain her number one job in life: being a mother. With her husband continuing to work full time while she was undergoing treatment, Lana's mom had to watch their daughters when they were not in school, and her in-laws took turns driving her to treatment at the clinic. On home treatment or recovery days, Lana's girls simply colored or stayed by her side while she rested.
In November 2019, as the year anniversary of her blood cancer recurrence approached, Lana became overwhelmed with a need to speak to someone about how her disease was affecting her (she had spent her entire illness telling everyone " I'm okay" because she didn't want "to be a burden.") Hope came when Lana's cancer center social worker told her about BCFM, and a Patient Support Specialist phoned a few days later to share all of the different resources available for her family.
With minimal resources available to those with rarer cancers, it can feel lonely. However BCFM has given Lana relief to know there is support out there to help patients and families like hers.
"BCFM has so many ways they help, be it a listening ear, help with prescription copays, and just the feeling that there is, in fact, a group of people who care," said Lana. "It feels like I'm just speaking with a friend, and it's not always just medical."
To the Sirls, the most incredible support has been receiving gifts for their children as part of BCFM's  2019 Holiday Toys program.
"It took such a heavy burden off our shoulders," she explained. "With just my husband working, and all of the expenses that come with the addition of my cancer and other illnesses, every bit of help we can receive is always a blessing. The gifts you guys gave to our children definitely made it [the first anniversary of Marlana's cancer returning] brighter and easier for us."
Lana's dedicated Patient Support Specialist from BCFM continues to call her monthly to check-in, talking with her about how she's doing, her family, and lightening the mood, as well as updating her on resources. Lana's last two treatments happened in the middle of the pandemic, in April 2020. Her husband had taken off work months in advance to be by her side for the finish line, however no visitors were allowed in, and she had to "ring the bell" alone after 29 treatments.
Despite this – and the many challenges the Sirls have overcome, Lana said the experience has made her family stronger, made them appreciate each other more, and strengthened their love. And, BCFM is honored to have played a role.