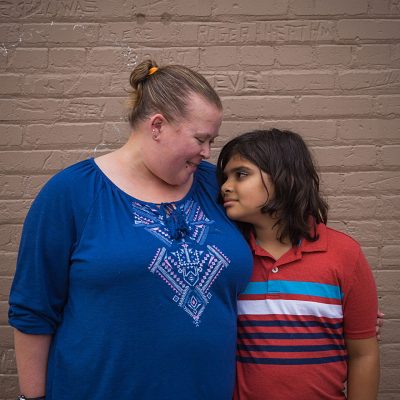 Jennifer
In 2010, when 34-year-old Jennifer was diagnosed with Hodgkin's disease, life changed quickly. She had no choice but to start immediate treatment and she was terrified for her family and for herself.
With therapy there were complications for Jennifer - more than she could count – minor and major, including damage caused by a stem cell transplant that affected her ability to walk.  Facing mounting medical expenses, and unable to work, she was worried for her young family.  Jennifer turned to BCFM for assistance.
Jennifer was immediately connected with a Patient Support Specialist who helped Jennifer navigate her overwhelming situation.  Together, they identified the family's emotional and financial needs and created a plan.  BCFM provided information, travel reimbursement, emergency funding, referrals for additional services from other sources, opportunities to enjoy social life and engagements and the emotional supported needed to push through the seven plus years it has taken to fight Jennifer's disease and win.  BCFM even made sure there were gifts at the holidays for her son.
Eight years later, Jennifer is taking an active part as her son grows into a fine young man.  She's on the road to recovery, grateful for the medical interventions that saved her life and for the support that she received from BCFM while going through that life-saving treatment.  At BCFM, we're grateful that Jennifer has a chance to get back to her life, her health, and to her family.