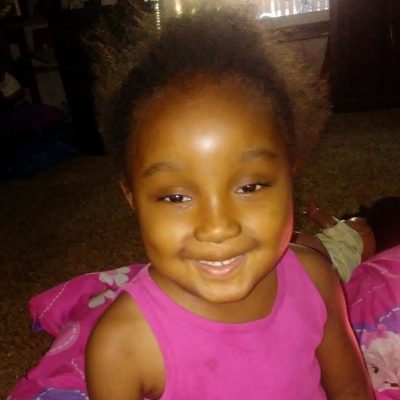 Za'Kaelah
In June of 2017, Za'Kaelah, who was four years old at the time, was complaining of an earache. Believing something was lodged in her ear, her mom, Allyssa, took her to the ER, where doctors uncovered a piece of her earring back. But that was just the beginning. Doctors thought Za'Kaelah looked tired and pale, and requested bloodwork, revealing any mother's worst nightmare: Za'Kaelah had Acute Lymphoblastic Leukemia, and she was extremely high-risk. Instead of leaving the hospital that night, the Graysons were airlifted to Helen DeVos Children's Hospital where Za'Kaelah would receive treatment every day for months.
Over the past few years, the Graysons have endured more than any family should ever have to go through: surgery, chemotherapy, radiation, a bone marrow transplant, graft vs. host disease (twice), fits of depression after Za'Kaelah lost her hair, photopheresis because her liver was inflamed, two years of home-schooling and limited play with friends because she has been too immune-compromised, and moments where doctors shared there was nothing more they could do.
What's more, Allyssa had to stop working to stay home and care for Za'Kaelah, continuing her role as "mom-of-three" – which includes a new baby – without strong support from family.
When the Graysons enrolled with BCFM in December of 2017, first to help them with several financial challenges they faced, they received more than they expected: ongoing support.
"Even after helping us with our finances, BCFM still reached out, sending us emails on resources, checking in to say hello and see if we needed anything – no matter what. We didn't get that emotional support elsewhere. We were invited to hockey games and holiday parties, which gave us a much-needed BREAK, and the opportunity to enjoy ourselves and meet different families. Our coordinator is always encouraging me, telling me I've been a good mom throughout the process, which has helped me."
Today, Za'Kaelah is nearing the end of her treatment – her port is out, she is off her dialysis catheter, hospital visits are every other week instead of weekly, and doctors are slowly tapering her off medications, which she should be completely off of in the next few months. She is also looking forward to playing more with her two brothers and other kids, as well as a Make a Wish trip in August to Disney World.
As the Graysons start a new journey, one thing that will never change is their appreciation for BCFM's enduring support.