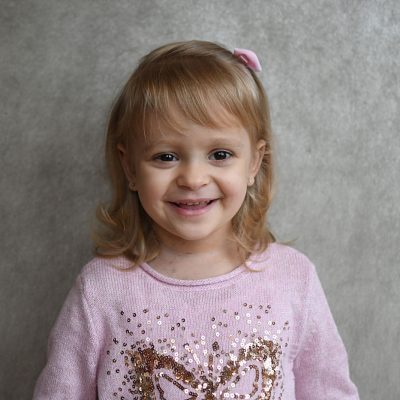 Estelle
In June of 2014, my wife and I were blessed with our first child Estelle Rose. But unfortunately, at the early age of 15 months we started to see a declining trend in Estelle's health. Over a short period of time we noticed that she became very lethargic and inactive, started to show bruising in unusual areas and gradually lost her ability to stand, walk or even play with her little toys. She started to lose her smile. We sadly knew something was wrong and we made the mad dash to the ER. When the doctor closed the curtain to share the results of Estelle's initial bloodwork, our world was changed forever.
Our baby, Estelle, was diagnosed with Very High Risk Acute Lymphoblastic Leukemia (ALL B-Cell Leukemia). Within a couple days, she started an aggressive chemotherapy regimen and a port was surgically inserted in her tiny chest. We began our new journey to the world of pediatric cancer with countless days, weeks, months and years of aggressive and life-threatening treatment.
The hospital social worker suggested that we contact The Blood Cancer Foundation of Michigan (BCFM), and they quickly provided information about leukemia and what to expect. BCFM called me every week – and still do. They support us in so many ways, like helping us get reimbursed for costly prescriptions and sponsoring events that enable us to get out as a family and feel some degree of normalcy. We are lucky to live just minutes from the hospital, but for others, BCFM also helps with travel.
Now Estelle smiles and talks to the doctors and nurses until they smile back. Seeing her enlighten other peoples' lives gives us hope. A hope that one day she will be cured. And a hope that our story will inspire you to join us in supporting other families going through a devastating reality.
Thank you,
Jack
Proud father of Estelle