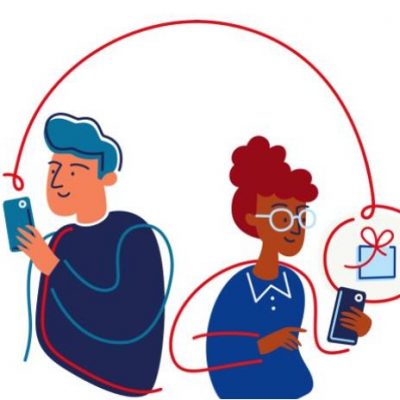 Donate your myWalgreens cash rewards to BCFM thru Aug. 31
The Blood Cancer Foundation of Michigan (BCFM) is participating in the myWalgreens donation program!
myWalgreens is a one-of-a-kind personalized experience that makes saving, shopping and your well-being easier. Customers can join for free in seconds at myWalgreens.com or on the Walgreens app to instantly unlock exclusive membership benefits.
Walgreens is committed to improving the health & well-being of communities that need it the most, like the thousands of local blood cancer patients and families served by BCFM each year across the sate.
Through August 31, 2021, you can donate your myWalgreens cash rewards to BCFM. At Walgreens, you'll earn unlimited 1 percent Walgreens Cash rewards when you shop and you can choose how much to donate. It's that easy.
Walgreens Cash rewards can be redeemed as a donation to designated charities like BCFM as shown in your myWalgreensTM account in app or on Walgreens.com.* Whether you'd like to contribute $1, $5, or more of your Walgreens Cash rewards you'll be making a big difference. It really adds up!
Thank you for supporting BCFM patients and families by shopping at Walgreens!
*Disclaimer: Once Walgreens Cash rewards are redeemed for a donation, the exchange is not reversible and cannot be canceled once submitted. Donation is not tax deductible, and additional terms and conditions may apply. Walgreens reserves the right to change the charities that are eligible to participate at any time without notice.