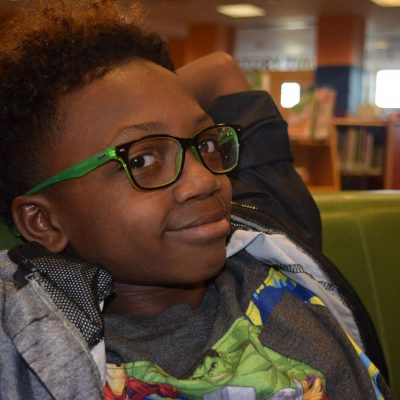 Macomb Daily (9/25/19): Boy and his mom praise CLF for its help in getting past a leukemia diagnosis
There is no need for Johanna Mahnke to tell another mother what it's like to find out your son has blood cancer.
It goes without saying such news would be devastating.
What she has been sharing with parents and others during September's Blood Cancer Awareness Month is how the Children's Leukemia Foundation helped her after the news created a seismic shift in the course of her family's life.
"You get flooded with information about so many different groups and associations," said Johanna. "It can be overwhelming and you might assume that you don't have time to deal with any of them."
But Johanna is telling parents not to overlook them.
"Take the time to call them," Johanna added with a smile directed toward Heidi Grix, president and CEO of the Children's Leukemia Foundation of Michigan, a program that helped her and her husband Anthony, following their son's diagnosis and many others. For example: a child might have treatment side effects, parents might have trouble getting to appointments, financial worries, a need to stop working or a need to talk.
"A blood cancer diagnosis is devastating on its own, but what's often forgotten is the emotional, financial and social burden these diseases place on patients and caregivers," said Grix.
For Johanna, devastation came in the fall of 2013.
That's when her son, Ameir, 6, developed a persistent cough.
She was working almost 60 hours a week at the time, had another toddler at home and was two-months into her marriage to Anthony, which brought four other children into the household. After seeing a doctor about his persistent cough, Ameir was diagnosed with acute lymphoblastic leukemia. The same day he was diagnosed he started his treatments and for 13 days after that, he and his mother, who never left his side, remained at the Van Elslander Cancer Center. After a relapse, he went on to endure three more years of chemotherapy.
Life after her son's diagnosis was chaotic to say the least but Johanna did her best to stay on top of things and to ensure that others were doing the same. She also did a lot of research so she would know what was going on with Ameir.
"I had a folder that I carried with me at all times," Johanna said.
In it was all of the information she had gathered on her son's cancer and everything a doctor or nurse might need to know about her son's care and latest treatments. "For example: He couldn't have Motrin because it did something to his platelets," Johanna said.
Yet, a nurse came into her son's room carrying the orange pills.
When Johanna saw them she pulled out her folder and pointed the problem out to the nurse – who appreciated the update.
"The doctors and nurses might know a lot about the disease but that doesn't not mean they know your child. You have to be on top of things," Johanna said.
However, doing this on top of worrying about her son and having to stay cooped up in a hospital for more than two months, while Anthony coped with their other children at home on his own took its toll.
"I had a meltdown," Johanna said, as in one of those emotional, cannot-stop-the-tears from falling kind of meltdowns.
It's then that a cancer center social worker told Johanna about the Children's Leukemia Foundation of Michigan, and how their programs and services would enable her family to take a break from blood cancer.
"They've been great," Johanna said.
Once she enrolled in CLF services they received tickets for sports games and other fun outings that the entire family attended at no cost to them. The kids also received toys during the holidays and had they needed help with financial obligations such as rent or transportation Johanna knew that CLF had their backs.
She's not a baseball fan but she will never forget their day at Comerica Park and what it did for her and her family.
It was such a break said Johanna.
Ameir remembers it too.
"It was fun," said the youngster, who is now 11-years-old and cancer free. He got to see the Detroit Tigers play baseball and he spent a few hours worrying about nothing more than whether to have another hot dog or some popcorn.
What's more Johanna felt that they genuinely cared about her and her family – a feeling she got from their calls once a month to see how she was doing. Even to this day with Ameir back in school and leading the normal life of youngster, who enjoys basketball and video games, CLF remains in touch with him and his family.
"Don't wait until you're overwhelmed," Grix said. "Our mission is to help patients and families untangle the chaos, and enable them to cope and heal, by providing personalized support from the time of diagnosis, through treatment and beyond."
Now that Ameir has reached that point beyond his treatments he has joined his mom in encouraging others just starting their journey.
"You just have to believe that you're going to make it," he said.
FYI
Currently, CLF supports more than 3,200 families across Michigan, and is experiencing a surge in requests for services. There are no age limits or income restrictions and services are free of charge.
Being totally dependent on philanthropy to aid its efforts CLF welcomes volunteers and donations to help support its mission of educating, supporting and empowering its patients and families.
For more information visit leukemiamichigan.org
---
View this story in the Macomb Daily.